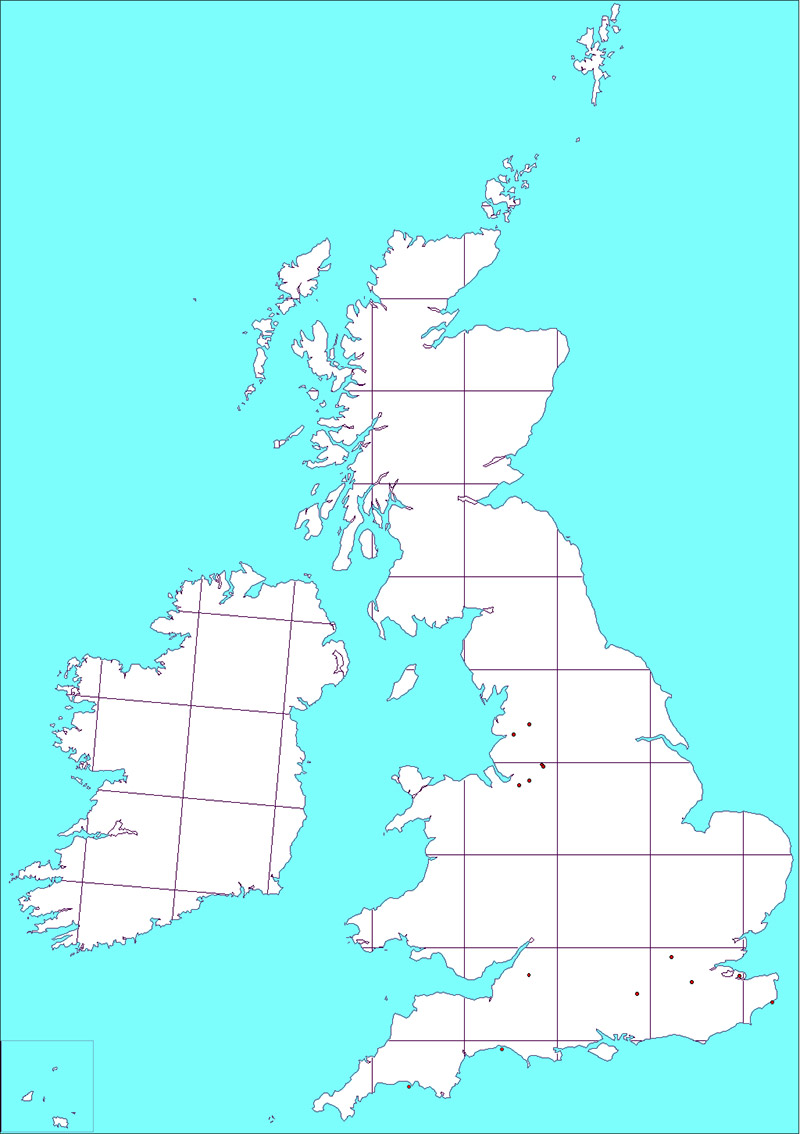 Withius piger, Lazy Chelifer
Withius piger has a cephalothorax that is reddish-pale-brown; the opisthosomal tergites pale brown with small darker patches, and pedipalps clear reddish-brown; length: 2.3–3.0 mm.
This cosmopolitan but uncommon species is associated with stored food products (especially grain) and warehouse debris and being synanthropic it has probably been introduced into Britain in ships' cargos. In 2006 a female was found in a farm barley store just south of Bristol.
Mark Harvey, Pseudoscorpions of the World.
Currently no images available.
UK & Ireland Distribution Map

Should you wish to contact me:

Unless otherwise stated all images are Copyright of Gerald Legg, naturaimaging. If you would like to use any images, then high resolution ones can be obtained by contacting me.

This work is licensed under a Creative Commons Attribution-ShareAlike 3.0 Unported License.