Cheiridium museorum, Book Chelifer
The cephalothorax and pedipalps are dark red-brown and opisthosoma paler, amber-brown; length of body: l.3–1.4 mm.
Distribution
This species is found throughout most of Europe. In Britain it is probably widespread, occurring in dwelling houses, shops, barns, grain-stores, stables as well as the nests of birds associated with man such as the house sparrow, dove/pigeon, starling and house martin. This synanthropic species is common but easily over-looked because of its small size. It is the 'book-scorpion' of Aristotle.
Further information see Mark Harvey, Pseudoscorpions of the World.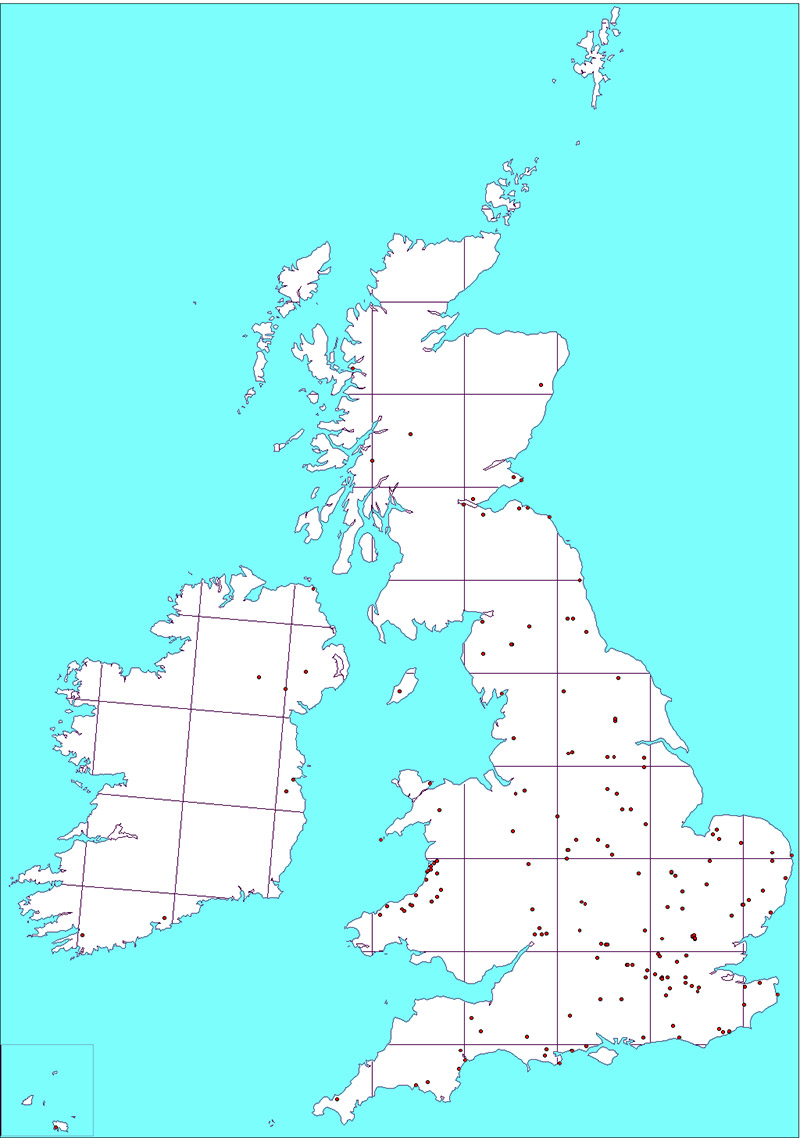 United Kingdom & Ireland Distribution Map

Should you wish to contact me:

Unless otherwise stated all images are Copyright of
Gerald Legg, naturaimaging
. If you would like to use any images, then high resolution ones can be obtained by contacting me.
This work is licensed under a
Creative Commons Attribution-ShareAlike 3.0 Unported License
.