Lamprochernes savignyi, Savigny's Shining Claw
The cephalothorax and pedipalps are red-brown; the opisthosoma olive-green and glossy; length of body: 1.5–1.7 mm.
Distribution
Europe: Denmark and England. The distribution of this species in Britain appears to be sparse, ranging from northern and southern England, central Wales and Ireland. It is likely that it is more common than it would first appear. Lamprochernes savignyi is a cosmopolitan synanthropic species found in compost and manure heaps, plant beds (e. g. Kew Gardens) and it is commonly phoretic on flies.
For further information see Mark Harvey, Pseudoscorpions of the World.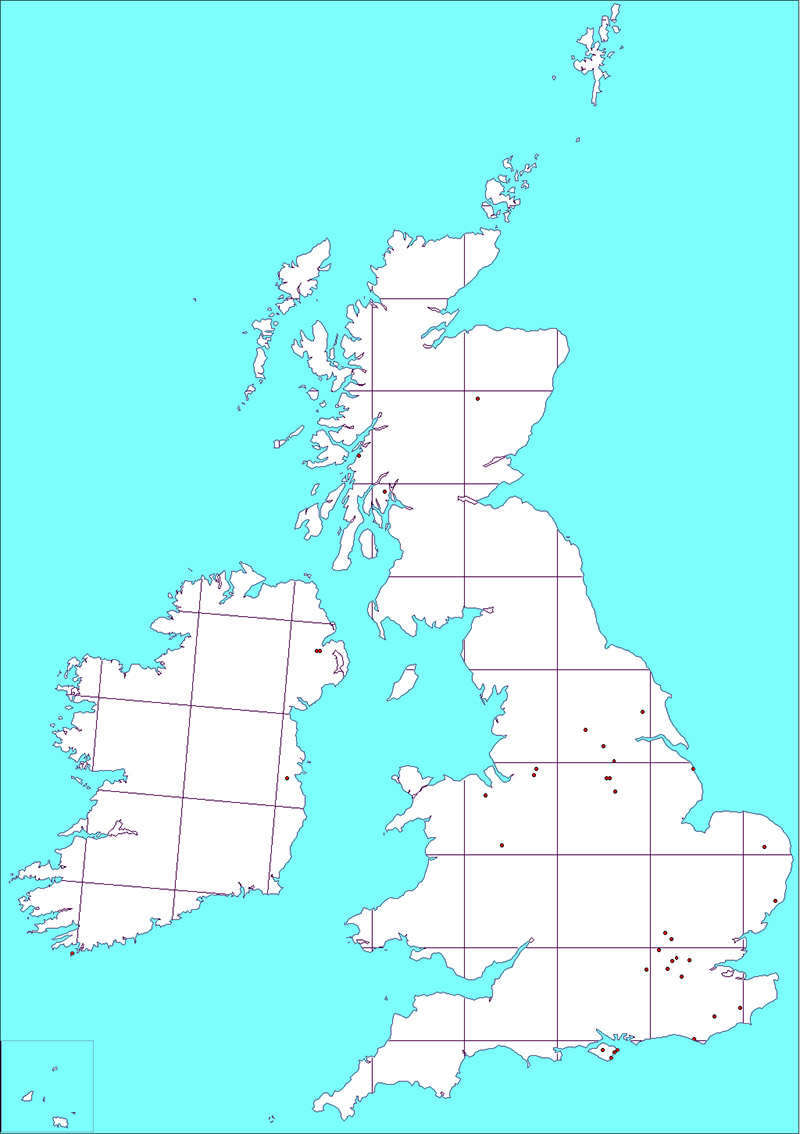 UK & Ireland Distribution Map
Images
Should you wish to contact me:

Unless otherwise stated all images are Copyright of Gerald Legg, naturaimaging. If you would like to use any images, then high resolution ones can be obtained by contacting me.

This work is licensed under a Creative Commons Attribution-ShareAlike 3.0 Unported License.