Roncocreagris cambridgei, Cambridge's Two-eye Neobisiid
Colour: Cephalothorax reddish-brown tinged with olive; opisthosomal tergites olive-cream, and the; pedipalps reddish-brown; length of body: 2.5–3.0 mm.
Distribution
Europe: Atlantic margin of Spain (including S. Andalusia), Portugal, N. and W. France, and S. England. In Britain this species has a distinctly westerly distribution, from NW. Scotland to Cornwall along to Hampshire. There are records also from SW. and Northern Ireland. It favours deciduous tree litter and grass, but can also be found beneath stones on the coast and some distance inland.
Mark Harvey, Pseudoscorpions of the World.
Currently no images are available.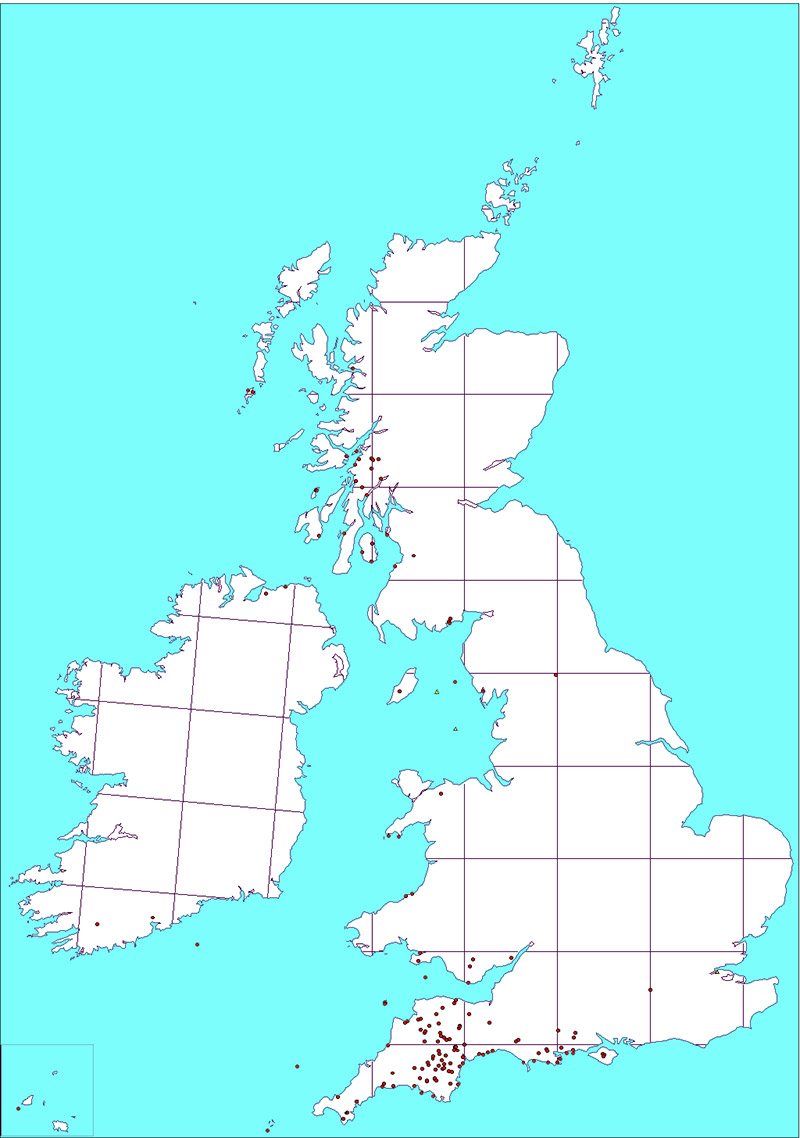 UK & Ireland Distribution Map

Should you wish to contact me:

Unless otherwise stated all images are Copyright of Gerald Legg, naturaimaging. If you would like to use any images, then high resolution ones can be obtained by contacting me.

This work is licensed under a Creative Commons Attribution-ShareAlike 3.0 Unported License.