Dactylochelifer latreillii, Marram Grass Chelifer
Previously latreillei (and other synonyms, see Harvey))The cephalothorax is dark reddish-brown, anteriorly nearly black; opisthosoma tergites brown, and pedipalps deep rich reddish-brown; length of body: 2.3–3.1 mm.
Distribution
W and Central Europe. In Britain it appears to be restricted to the east and south coast, but occasional records have also been made in Scotland and Guernsey where it has been found under stones and in rock crevices. It is a distinctly maritime species associated with Marram Grass (Ammophila arenaria) and Sea Couch-grass (Elymus pycnanthus) where it hides in the leaf bases and amongst the roots, under drift-wood and strand-line debris.
For further information see Mark Harvey, Pseudoscorpions of the World.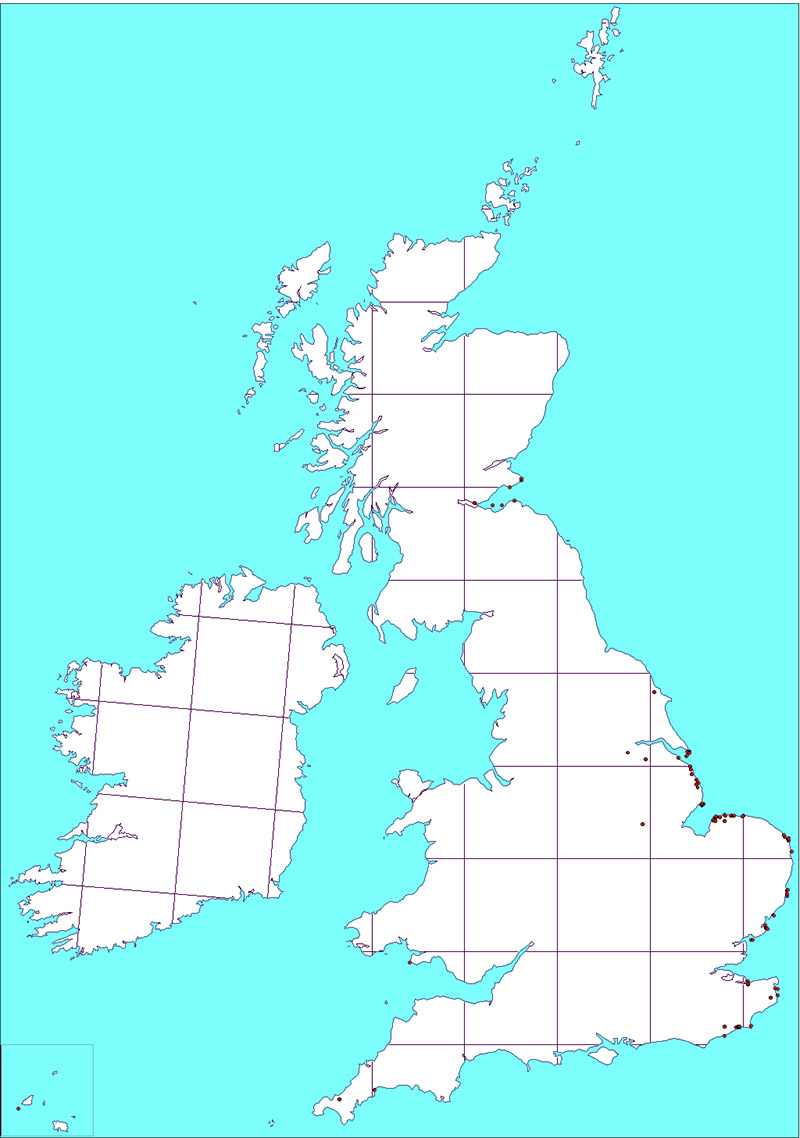 UK & Ireland Distribution Map

Should you wish to contact me:

Unless otherwise stated all images are Copyright of Gerald Legg, naturaimaging. If you would like to use any images, then high resolution ones can be obtained by contacting me.

This work is licensed under a Creative Commons Attribution-ShareAlike 3.0 Unported License.