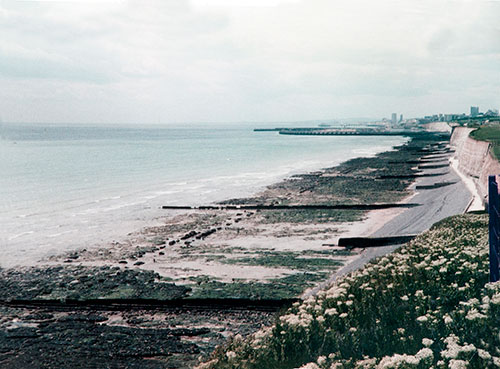 Sussex Shore Fauna
A major work on the fauna of the seashore
David Ventham
David Ventham studied entomology, BSc, MSc by research, School of Agriculture, University of Newcastle. PGCE, University of London externally at the University of Zambia 1966 (UNESCO scheme). He then taught Biological Sciences (Biology, Agricultural Science, Health Science) in rural Secondary Schools, mainly Zambia and Botswana with shorter periods in Northern Nigeria (Bornu) and Papua New Guinea.
Settling back home, Brighton born & bred, 1980, he intended to study maritime insects in the area (back to his rockpooling days, infant to teenager, latterly snorkelling over the best stretch of shore now obliterated by the Marina!). But somehow, the entire range of irresistible shore fauna and flora took over leading to his present monumental work. During this episode, he realised how little was known about copepods (the 'insects of the sea'), especially harpacticoids, and followed this up with much encouragement and help from his mentor, the late Dr Richard Hamond. This lead to the publication of Harpacticoid copepods
from the Sussex coast (eastern English Channel): records 1992-1997.
Between 1981 and 1986 David carried out a comprehensive qualitative shore fauna monitoring programme of the beaches at Roedean and Kemp Town (Brighton, Sussex, UK). The results were presented in two reports (1990 Nature Conservation Council CSD Report 1139 and 1992 (Report for English Nature, SE Region). These represented one of the best detailed accounts of the shore fauna of a UK beach and included 416 species. This document is an updated combination of the two reports that uses the most recent classification and nomenclature in use up to 2020.
TEMPORARILY UNAVAILABLE